A Marine veteran expressed no remorse and felt "entitled" to kill Jordan Neely on a New York City subway train, the homeless man's family said Monday.
Lawyers for Daniel J. Penny, 24, had defended their client Friday, saying Neely had been "aggressively threatening" their client and other riders aboard an F train in Manhattan last week.
Representatives for Neely's family responded Monday, saying Penny had no regard for Neely's life.
"Daniel Penny's press release is not an apology nor an expression of regret," said a statement from attorneys representing Neely's family. "It is a character assassination and a clear example of why he believed he was entitled to take Jordan's life," said the attorneys, Donte Mills and Lennon Edwards.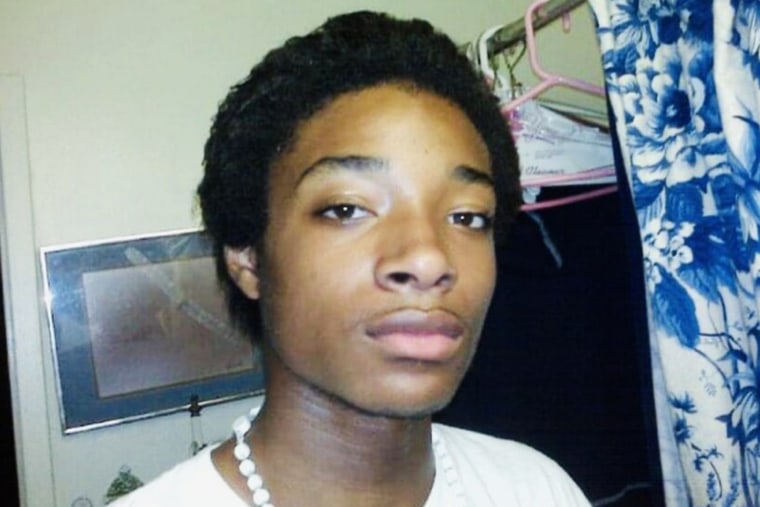 Penny's attorneys could not immediately be reached for comment Monday.
They said Friday that Neely had long suffered from mental illness and had a documented history of violent and erratic behavior.
But Neely's family said Monday that Penny could not have known of Neely's past struggles before he applied a chokehold. By the time police reached the train, Neely was unconscious. He was pronounced dead at the hospital, police said.
"The truth is he knew nothing about Jordan's history when he intentionally wrapped his arms around Jordan's neck, and squeezed and kept squeezing," Mills and Edwards said.
"He never attempted to help him at all. In short, his actions on the train, and now his words, show why he needs to be in prison," they said.
Penny, who was questioned by police and released, has not been charged.
The Manhattan district attorney's office won't decide whether to present a case to the grand jury until later this week, two sources familiar with the matter said.
The investigation continues, and a spokesperson for the DA declined to comment. Lawyers for Neely's family could not immediately be reached late Monday afternoon to comment on any possible prosecution.
Neely was on a list known to outreach workers as the "Top 50," a register of New York City's most at-risk homeless people, because of the frequency of incidents and interactions with them.
He had been taken to the hospital multiple times, sometimes willingly and sometimes involuntarily, sources have confirmed.
It's unclear whether the city lost track of Neely or whether any more could have been done to better monitor him.
New York Gov. Kathy Hochul invoked Neely's name Monday as she pledged to spend $1 billion to upgrade the state's mental health programs.
"People fall through the cracks. Sometimes they're visible. Sometimes you see them," she said in Buffalo. "And we think about the young man, Jordan Neely, who was in New York City in the throes of a crisis who was tragically killed on the subway this week. His death is clear evidence that we need support. We need alternatives for these individuals so they're not regulated to that kind of life. So those of us in government, it is a wake-up call."
CORRECTION (May 12, 2023, 1:27 p.m. ET): A previous version of this article misstated when Jordan Neely died. He was pronounced dead at a hospital, not at the scene.